steel rectangular sieve

It is widely used for sieving fine particles and mealiness materials in abrasive , chemical industry, metallurgy ,construction technology ,food and chemical fertilizer.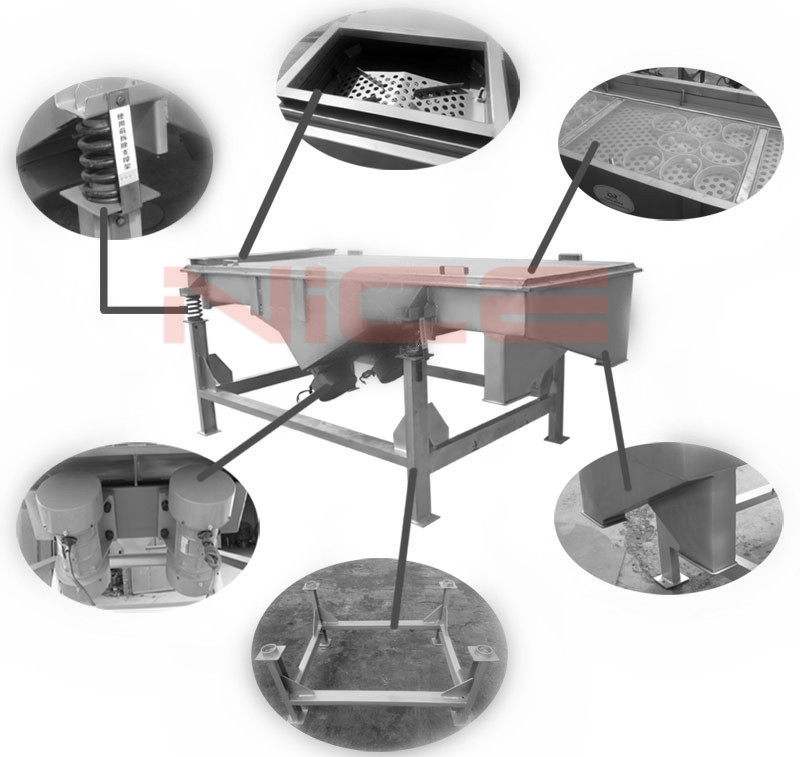 Features:
1.High output.
2. simple structure
3.easy maintenance.
4. low energy consumption
5. small noise
6.full-enclosed structure
7. high screening efficiency
8. long life.
Application:
Food industry: sugar powder, starch, salt, rice noodles, milk powder, etc.

Metals: Metal powder, alloys, ceruse, copper powder, ore alloy powder, etc.

Ceramics: Ceramic powders, kaolin clay, lime, alumina, etc.

Environment: disposed oil, disposed water, disposed dye waste water, assistant detergent, active carbon.

Coatings: Powder coatings, pigment paints, etc.