NMC-1000 stainless steel wheat flour verticle powder vibrating sieve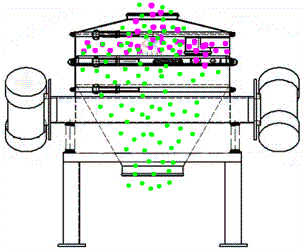 Application
The food industry----wheat flour, milk powder, powdered sugar, salt, soy milk, egg powder, starch, spices, dextrin, juice, beverage, rice, soy sauce, fermented, Pineapple juice, fish meal, etc.
The chemical industry----- powder, coating, industry, medicine, cosmetics, paint, powder, PVC powder grain,citric acid, polyethylene powder, washing powder and so on.
Metal, metallurgy, mining------- aluminium powder, lead powder, copper powder, ore, alloy powder, electrode powder, manganese dioxide, electrolytic copper powder, electric magnetic material, polishing powder, resistance, Fire material, kaolin, lime, alumina, heavy calcium carbonate, quartz sand, etc.
In the pharmaceutical industry----- powder, liquid medicine, western medicine, pharmaceutical intermediates, etc.