DESCRIPTION OF PRODUCT


Bucket elevator is a conveyor that is thrown through a hopper on the bottom of the bucket elevator by a hopper hanging on a chain or tape, and then raised to the top through a centrifugal force from the outlet.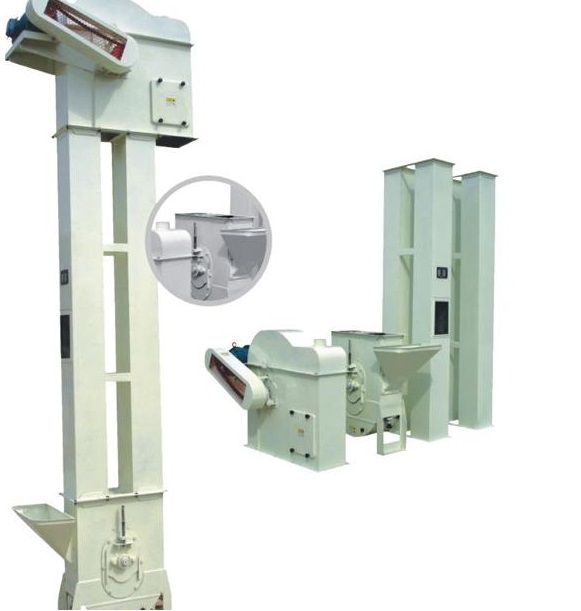 Bucket elevator has two main types: belt type and chain type.
Bucket elevator has the advantages of simple structure, good sealing performance, convenient installation and maintenance, and long service life.Because of its good sealing performance, it has prominent advantages for improving workers' operation conditions and preventing environmental pollution.
Bucket Elevator is widely used in all kinds of powder, bulk material vertical lifting, such as cement clinker, finished cement,coal,slag etc.,and also adapt to lifting strong abrasive materials, material temperature can up to 250℃. This series has the advantages of compact structure, good sealing and rigidity, stable and reliable operation. The conveying chain use plate chain with high strength and wear resistant, long service life,generally use morn than 5 years,less wearing parts,low using cost. As using the flow-type feed,gravity induction discharge,large capacity conveying hopper intensive layout,low speed chain,large lifting capacity,almost no return material,low power consumption,high lifting height (Hmax=40m).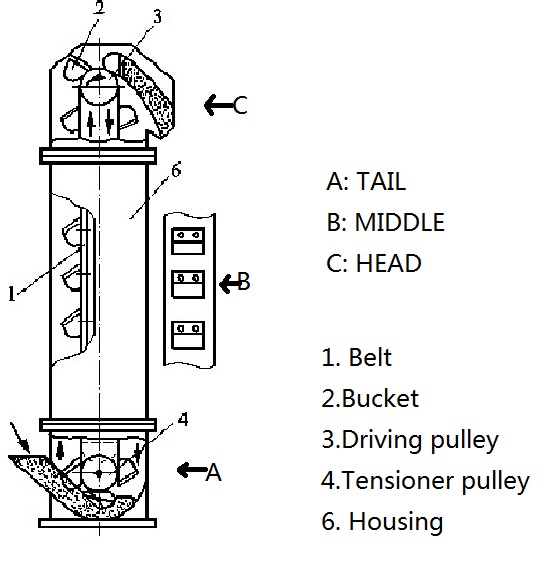 SPECIFICATION OF BUCKET ELEVATOR


Model

Diameter

of head

Power

Capacity

Width

of belt

TDTG1109

110mm

1.1kw

1 t/h

100mm

TDTG2010

200mm

1.1kw

2.5t/h

110mm

TDTG2613

260mm

1.5kw

7t/h

140mm

TDTG3618

360mm

2.2kw

18t/h

190mm

TDTG3623

360mm

3.0kw

25t/h

240mm

TDTG5028

500mm

7.5kw

50t/h

290mm