ultrasonic vibrating screen
features:
1.High efficiency, elegant design & durable, available for any powder, particles;
2.Contact parts are made of stainless steel 304;
3.The granularity may be raised by 1-70%,and the output may be improved to 10 times at most;
4.Self-cleaning devices keep the screen clean during all operations;
5.Easy to operate;
6.High granularity can solve some difficult problems,such as strong absorbability,being easily to reunite,high static electricity,high density,light proprtion.
Structure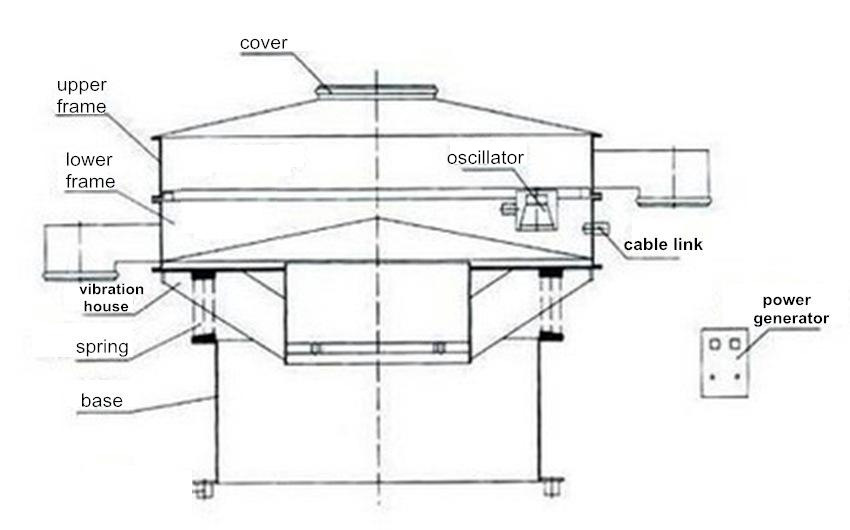 Applicable industries:
Chemical industry:resin, pigment,cosmetic, coatings, chinese medicine powder.
Food industry: sugar powder, starch, salt, rice noodle, milk powder,egg powder,sauce, syrup.
Metallurgy, Mine industry: aluminum powder,copper powder,ore alloy powder,welding rod powder.
Medicinal industry: all kinds of medicine.